Elevate Your Spreadsheet Game: Exploring Future Vision's Advanced Excel Course
Introduction
In today's data-driven world, proficiency in Microsoft Excel is not just a skill but a necessity. It's not enough to know the basics; to truly excel in your career, you need advanced Excel skills. Future Vision's Advanced Excel Course is designed to take your spreadsheet expertise to the next level, equipping you with the knowledge and techniques needed to tackle complex data analysis, automation, and reporting tasks with confidence. In this 1000-word blog, we'll dive into the details of this course, why it stands out, and how it can empower you to excel in the world of data management and analysis.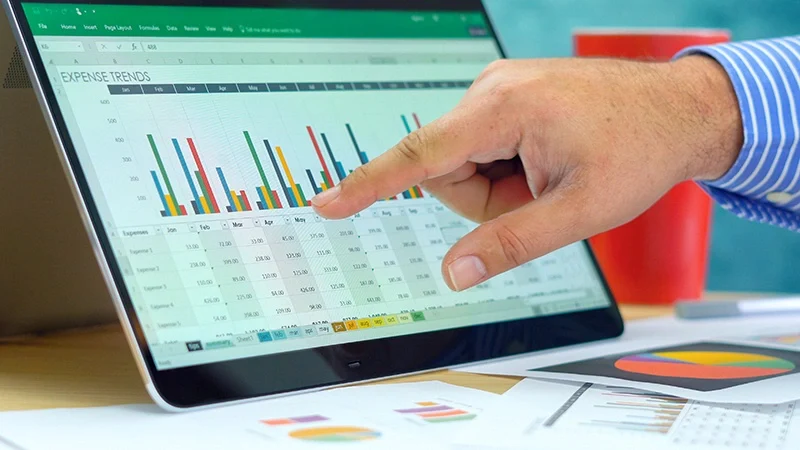 The Power of Excel: A Foundation for Success
Before we explore Future Vision's Advanced Excel Course, let's take a moment to appreciate the significance of Microsoft Excel in today's professional landscape.
Microsoft Excel is more than just a spreadsheet application; it's a powerful tool for data analysis, reporting, and decision-making. With Excel, you can organize vast amounts of data, perform calculations, create visually appealing charts and graphs, and automate repetitive tasks. It's widely used across various industries, including finance, marketing, healthcare, and education, making Excel skills a valuable asset in the job market.

Why Future Vision's Advanced Excel Course Stands Out
While basic Excel skills are essential, Future Vision's Advanced Excel Course takes your expertise to the next level. Here's why this course stands out:
1. Comprehensive Curriculum : This course covers a wide range of advanced topics, ensuring that you have a holistic understanding of Excel's capabilities. From complex formulas and functions to data analysis techniques and automation, you'll gain in-depth knowledge.
2. Hands-On Learning : The course emphasizes practical application. You won't just learn theory; you'll work on real-world projects, honing your skills and building a portfolio of impressive Excel work.
3. Experienced Instructors : Future Vision's instructors are experts in Excel, with extensive experience in data analysis, reporting, and automation. They provide valuable insights and guidance throughout the course.
4. Customized Learning Paths : The course is tailored to accommodate different skill levels, from intermediate to advanced users. Whether you're looking to refine your skills or start from scratch, there's a path for you.
5. Industry-Relevant Skills : Excel proficiency is in demand across industries. This course equips you with the skills required to excel in roles such as data analyst, financial analyst, business intelligence specialist, and more.
6. Certification : Upon successful completion of the course, you receive a Future Vision certification, a testament to your advanced Excel skills. This certification enhances your resume and professional credibility.
Course Structure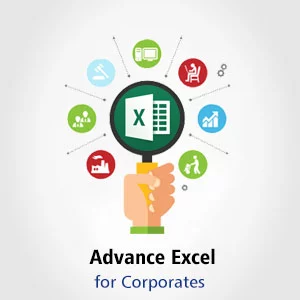 Now, let's break down the course structure to provide you with a detailed overview of what you'll learn:
1. Advanced Formulas and Functions : Dive deep into Excel's powerful functions, including VLOOKUP, HLOOKUP, INDEX MATCH, SUMIFS, and COUNTIFS. Learn how to use logical functions like IF, nested functions, and array formulas to solve complex problems.
2. Data Analysis Techniques : Explore various data analysis techniques, such as pivot tables, data validation, and data cleansing. Master the art of creating insightful reports and visualizations.
3. Power Query and Power Pivot : Unleash the potential of Power Query to clean and transform data efficiently. Use Power Pivot to create advanced data models and relationships.
4. Automation with Macros : Discover how to automate repetitive tasks in Excel using VBA (Visual Basic for Applications). Create custom macros to save time and reduce errors.
5. Advanced Charting and Visualization : Elevate your data presentation skills with advanced charting techniques. Learn how to create dynamic charts and dashboards.
6. Financial Modeling : Gain expertise in financial modeling, including building income statements, balance sheets, and cash flow statements. Understand the intricacies of modeling for investment analysis and financial planning.
7. Advanced Excel Projects : Apply your skills to real-world projects, such as budget forecasting, sales analysis, and financial modeling. These projects enable you to showcase your proficiency in Excel.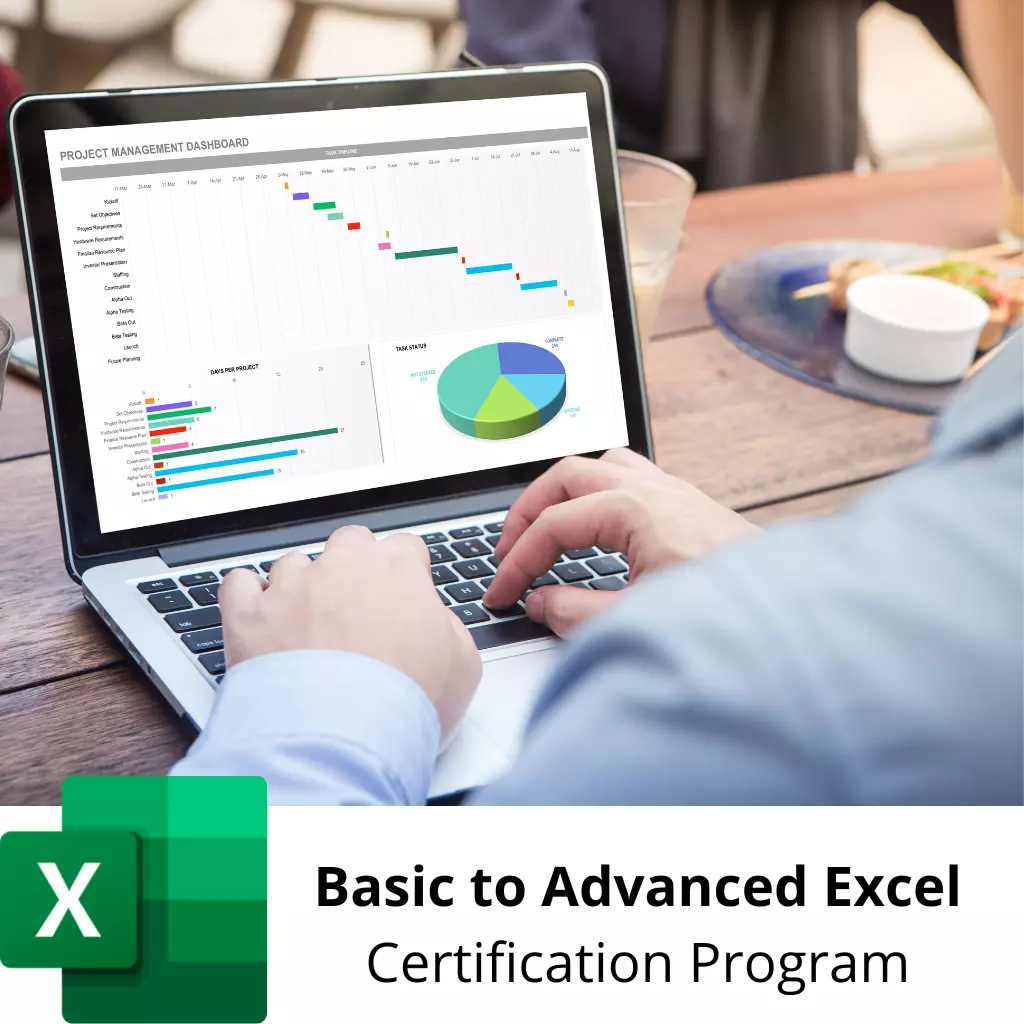 Career Prospects
Completing Future Vision's advanced excel course opens the doors to numerous career opportunities:
1. Data Analyst : Analyze and interpret data to provide valuable insights to organizations in various industries.
2. Financial Analyst : Work with financial data to assist in investment decisions, budgeting, and forecasting.
3. Business Intelligence Specialist : Create data-driven reports and dashboards to support strategic decision-making.
4. Operations Analyst : Optimize business processes by analyzing data and identifying areas for improvement.
5. Excel Consultant : Offer your advanced Excel skills as a consultant to businesses in need of data analysis and reporting expertise.
6. Educator or Trainer : Share your knowledge by teaching others how to use Excel effectively.
7. Freelancer : Provide Excel-based solutions on a freelance basis, catering to clients with specific data needs.
Conclusion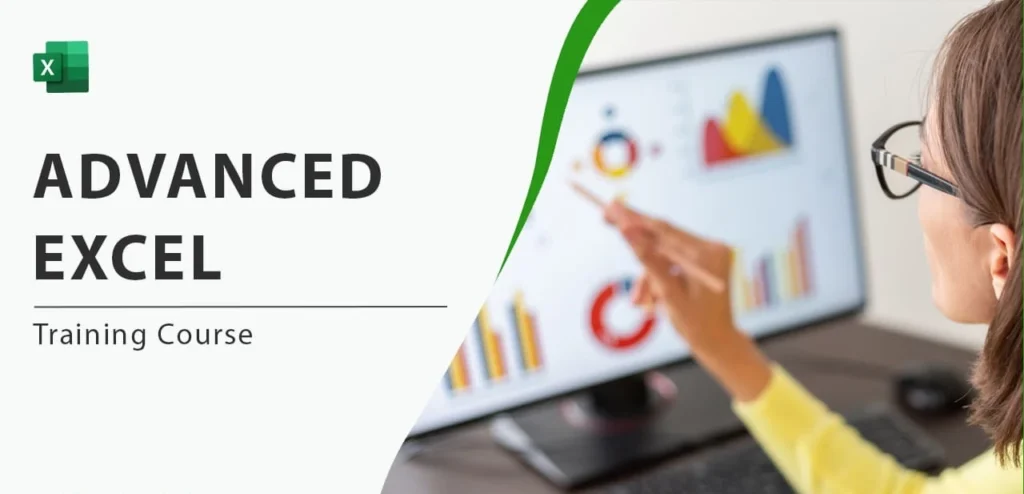 Future Vision's Advanced Excel Course is your passport to becoming a data wizard and a standout professional in your field. In a data-driven world, the ability to harness the full potential of Excel is an invaluable skill that can elevate your career and open doors to exciting opportunities.
So, if you're ready to embark on a journey of data mastery, automation, and advanced reporting, Future Vision's Advanced Excel Course is the ideal starting point. Don't just settle for basic spreadsheet skills; aim for excellence in data management and analysis. Your future as an Excel expert begins here!
Are you ready to take the next step in your Excel journey and unlock new career possibilities? Enroll in Future Vision's Advanced Excel Course today and start elevating your spreadsheet game. Your path to advanced Excel proficiency awaits!