Adobe Illustrator
Adobe Illustrator is a sophisticated vector drawing tools. It is a part of graphic design.
What is Adobe Illustrator?
Adobe Illustrator is a sophisticated vector drawing tool. It is a part of Graphic design Courses. You can create distinctive designs with precise shape-building tools, fluid and painterly brushes, and advanced path controls. You can use Illustrator to do a layout for a book, create a web page, and the list goes on. The best thing about it is, however, that you can do all these things easily using Illustrator once you learn the program and what different functions and features it provides. Vector graphics are computer graphics images that are defined in terms of points on a Cartesian plane, which are connected by lines and curves to form polygons and other shapes.
Adobe Illustrator is the best software to learn Vector Graphics. Adobe Illustrator is the best Graphic design software to learn Character Graphic Designs. The basic Knowledge of Graphic  Design course is also helpful for Web Design. Join the best Graphic Design Classes to learn Adobe Illustrator and many more Designing Software. Join the best classes to learn Adobe Illustrator in Surat.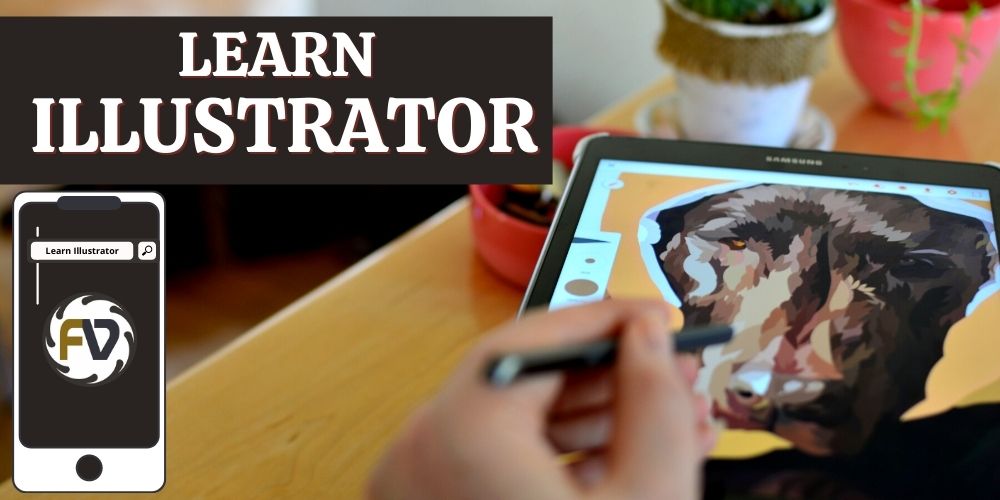 What you will Learn in Illustrator?
Introduction to Adobe Illustrator.
Working With Documents.
Drawing and Transforming Objects.
Making and Saving Selections.
Working with Shapes and Objects.|
Working with Color.
Gradients, Pattern Fills, and Blends.
Points and Paths.
Character Design / Flat designs
Best tutorials for Practice 
Adobe Illustrator Tutorial: Create a Vector Pizza from Sketch
Illustrator Logo Design Tutorial || Logo Design Illustrator CC
Frequently asked questions about Illustrator Course
Q –  What is Illustrator and who is it for?
A – Adobe Illustrator is the industry-standard vector graphics software used to create digital graphics, illustrations, Character Design ,and typography for all kinds of media. Best way to learn illustrator is join Best Graphic Design Course Classes in Surat Vesu.
Q – What are vector graphics and why are they important?
A – Vector graphics are one of the two most commonly used graphic formats in design, the other being bitmap (or raster) graphics. Vector graphics, like those created with Illustrator, are resolution independent, which means they can be resized infinitely with no loss of quality, Like Logo Design
Q –  Is it difficult to learn Adobe Illustrator?
A –  Learning Illustrator is very easy as any one can learn its tools and how they work. Best way to learn Adobe Illustrator is to join Graphic Design Course Classes / adobe illustrator course classes in Surat.
More Graphic Design Courses
Graphic Design Course
Diploma In Graphic Design Course
Click here to Explore our Combo Courses
Combo Courses having different software
Read more information about what Graphic Design is ?
 combo Courses