Video Editing
adobe premiere pro Video editing Course all about manipulation and arrangement of videos. learn to edit videos from Video Editing Institute
What is Video Editing?
Video editing is the manipulation and arrangement of video shots. It is used to structure and present all video information, including films and television shows, video advertisements, and video essays. Video editing is being dramatically democratized in recent years by editing software available for personal computers. Learn Adobe Premiere Pro Video Editing Course from the best Video Editing Training Institute in Surat. Although editing video is difficult and tedious, several technologies have been produced to aid people in this task. Additionally, Pen-based video editing software is developed in order to give people a more intuitive and fast way to edit video. Basic knowledge of Graphic design course will help you in Video Editing Course.
Adobe Premiere Pro is widely-used software for video & multimedia editing during the post-production stage. The software is extremely favored by industry experts in film-making and broadcasting. At Video Editing Institute, we offer specialized training in Adobe Premiere Pro applications. Here students will equip themselves with intense video production techniques. They'll explore the premium combination of audio, video & still images, and timelines, how to assemble video clips, and how to control sequences & optimizing them using transitions, fading, and combining multiple audio tracks, Video Editing is a part of our Diploma in Graphic design course, you can also learn as a single software as per your requirement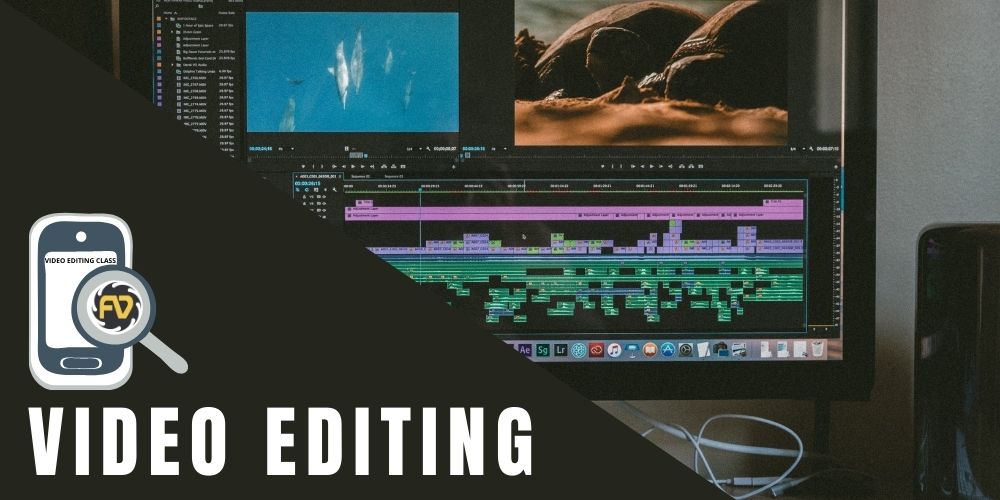 What You Will Learn in the Video Editing Course?
Starting a project in

Adobe Premiere Pro

Editing your videos in Adobe Premiere Pro
Adding video and audio transitions in Adobe Premiere Pro
Adding professional and modern titles (even some with motion)
Improving audio and finding great free music for your projects
Correcting and grading the color of your video to give it a great style
Adding visual effects to your projects
Editing green screen (chroma key) footage
Exporting your video for high-quality playback on any device
Advanced efficiency tips
So much more!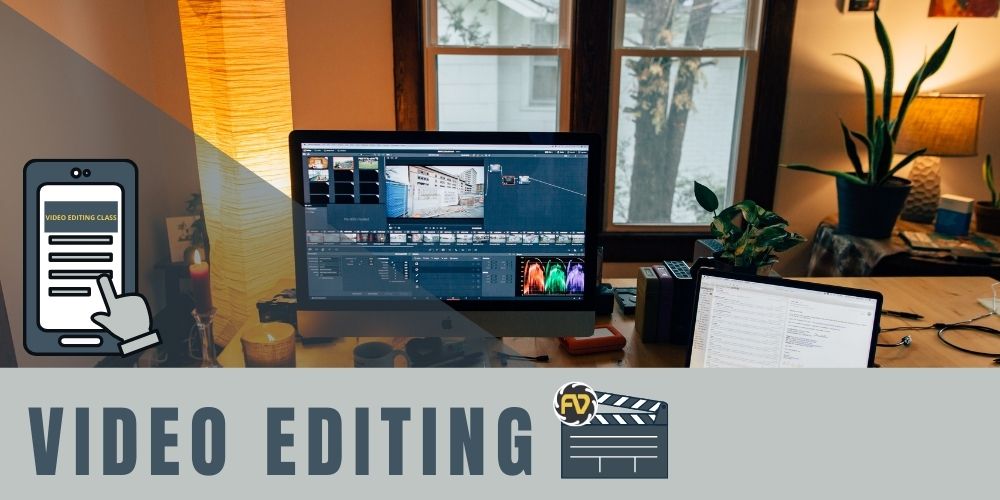 A graphic design course will help to create images and manipulates them. A video editor creates a story using images, titles, logos, graphs, charts, maps, etc. Graphic Designers have created it. All of these important parts can be added to a marketing video. Adobe Premiere Pro is one of the best software for Video Editing. Learn Adobe After Effects for Motion Graphics.
Frequently Asked Questions about Video Editing Course
Q – 1 Do I need a video camera to take this course?
A – 1 No! Anyone who is interested in learning video editing regardless of what equipment they own can do this course. We provide all the video assets you'll need to video edit, and in later lessons teach you how to find your own assets. A camera is not required!
Q – 2 What materials do I need to take this course?
A – 2 You'll need a computer and an Adobe Premiere Pro software
Q – 3 What are available modes of fee? 
A – 3 You can pay your fees in cash, online, or Cheque modes.
Q- 4  Will I get a certificate after completing the course? 
A- 4  Yes, after the completion of the courses you are provided with a certificate from Post Production Institute.
Explore our best courses related to Graphic Designing Course
Click here and view details about Video Editing Workshop
Click here and read more about Video Editing
Diploma in Graphic Design Course
Graphic Design Course
Motion Graphic Course