Scratch Programming
What is Scratch Programming Course? Most traditional programming languages tend to be complicated and text-based. But not Scratch; which is a programming language built for kids. Developed by the MIT Media Lab in 2007, it is a programming environment that …
What is Scratch Programming Course?
Most traditional programming languages tend to be complicated and text-based. But not Scratch; which is a programming language built for kids. Developed by the MIT Media Lab in 2007, it is a programming environment that helps introduce the basics of coding to kids. It works as a free-ware block-based programming tool for children. Since it utilizes a visual approach, it makes coding a lot easier and simpler to understand. The best thing about it is the simplicity that it adds to learning by removing all the complicated elements of programming. No longer do children have to worry about a forgotten semicolon or misplaced bracket. It works as a perfect practice tool to help build their analytical and logical reasoning skills.
The creators designed Scratch programming as a visual programming language that is easy to learn and use. Scratch's simple and intuitive interface makes it an ideal choice for beginners who want to learn to code without worrying about the syntax and structure of traditional programming languages. Additionally, experienced programmers can develop their skills in a fun and creative way using Scratch.
What Makes Scratch Programming Course Special?
While the Scratch language is fairly easy to use, fun, and addictive, the language is special for two main reasons, its community and how Scratch encourages kids to learn then take risks to adapt what they've done. Scratch Programming Classes in Surat While not everyone wants to be a programmer, everyone benefits from projects that teach creative problem solving. The ability to imagine, create, play, and reflect are critical skills regardless of your age. coding & programming course in Surat.
Conclusion
If you are looking for a coding & programming course, a Scratch Programming Course is an excellent choice. Scratch programming is an easy-to-learn visual programming language that is perfect for beginners, and a Scratch Programming Course can help you develop your skills from the ground up. Additionally, coding classes for kids are an essential part of today's education system, and learning to code from an early age can help kids develop critical thinking and problem-solving skills that will serve them well throughout their lives.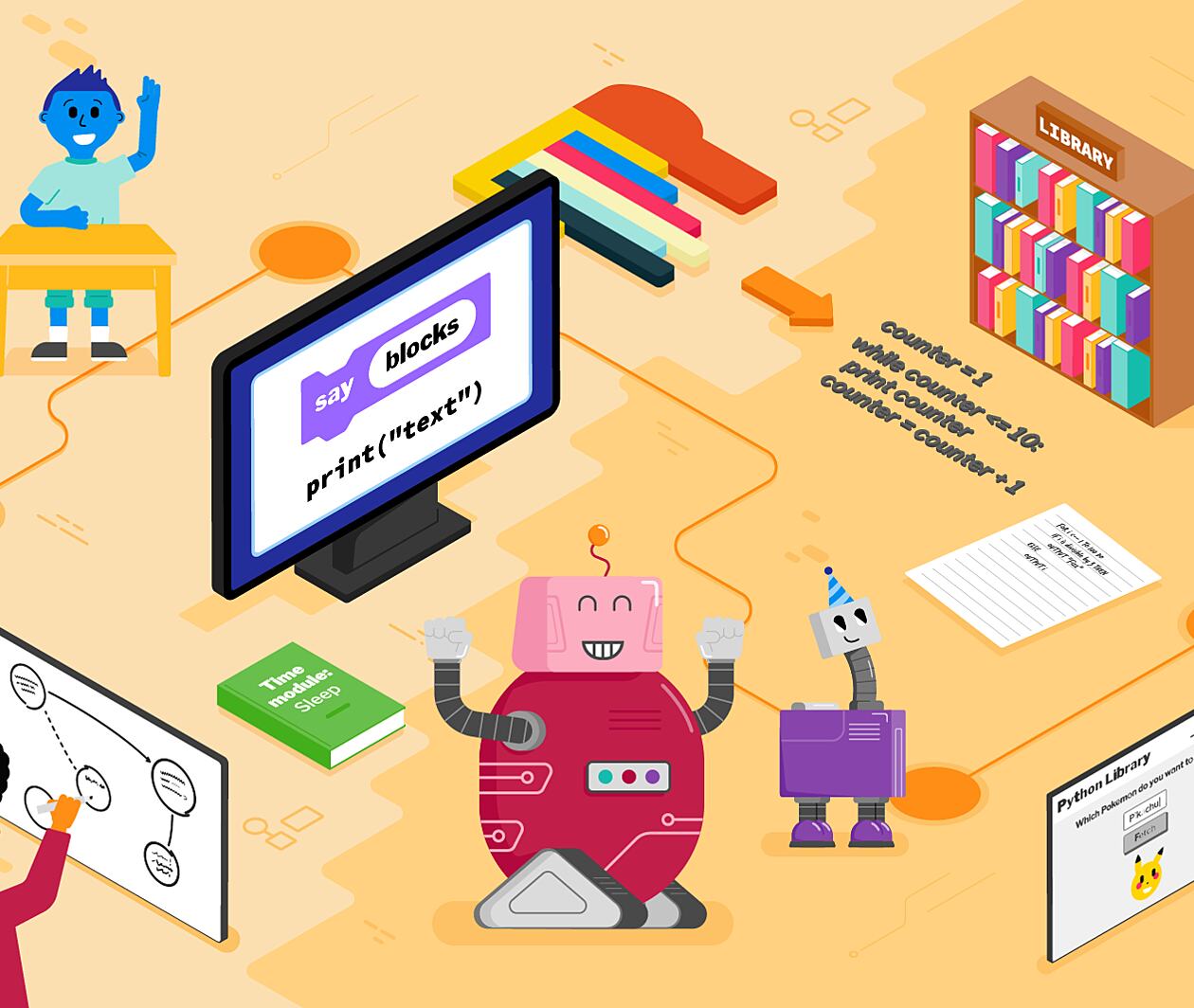 You can explore Our other Courses that are specially designed  Kids
Click here and explore our Kids Robotics Course
Fv. Jr. App Development course for Kids
Check out our Event / Workshop for Kids Robotics
Combo course offer