Lightroom
Why Lightroom? Adobe Lightroom is a creative image organization and image manipulation software. Lightroom offer many of the colour-correction and tonal adjustment tools (as well as local brushes and retouching tools) that used to be only available in Photoshop. In …
Why Lightroom?
Adobe Lightroom is a creative image organization and image manipulation software. Lightroom offer many of the colour-correction and tonal adjustment tools (as well as local brushes and retouching tools) that used to be only available in Photoshop. In other words, Lightroom combines three programs in one! You have the organizational workflow; the basic colour-correction and artistic stylization, and then advanced editing/retouching tools. It's a complete photo editing and organizing service made for professional.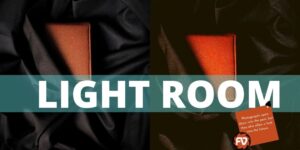 About
One of the standout features of Adobe Lightroom is its robust editing capabilities. The software provides a wide range of tools that allow photographers to enhance their images with precision and creativity. From basic adjustments like exposure, contrast, and white balance to more advanced techniques such as selective editing and lens correction, Lightroom offers a plethora of options to achieve the desired look and feel.
A key advantage of Lightroom is its non-destructive editing approach. Unlike traditional editing software, Lightroom preserves the original image file and stores all modifications as metadata. This means photographers can experiment with various edits without permanently altering the original image. The ability to revisit and modify edits at any time provides unparalleled flexibility and peace of mind.
Conclusion
Adobe Lightroom has established itself as the go-to photo editing software for photographers around the world. Its comprehensive editing tools, non-destructive editing approach, organizational efficiency, and seamless integration with other Adobe products make it an indispensable asset in the digital darkroom. Whether you're a professional photographer or an enthusiastic hobbyist, Lightroom empowers you to unlock the full potential of your images and bring your creative vision to life.
Have a look at our other courses: