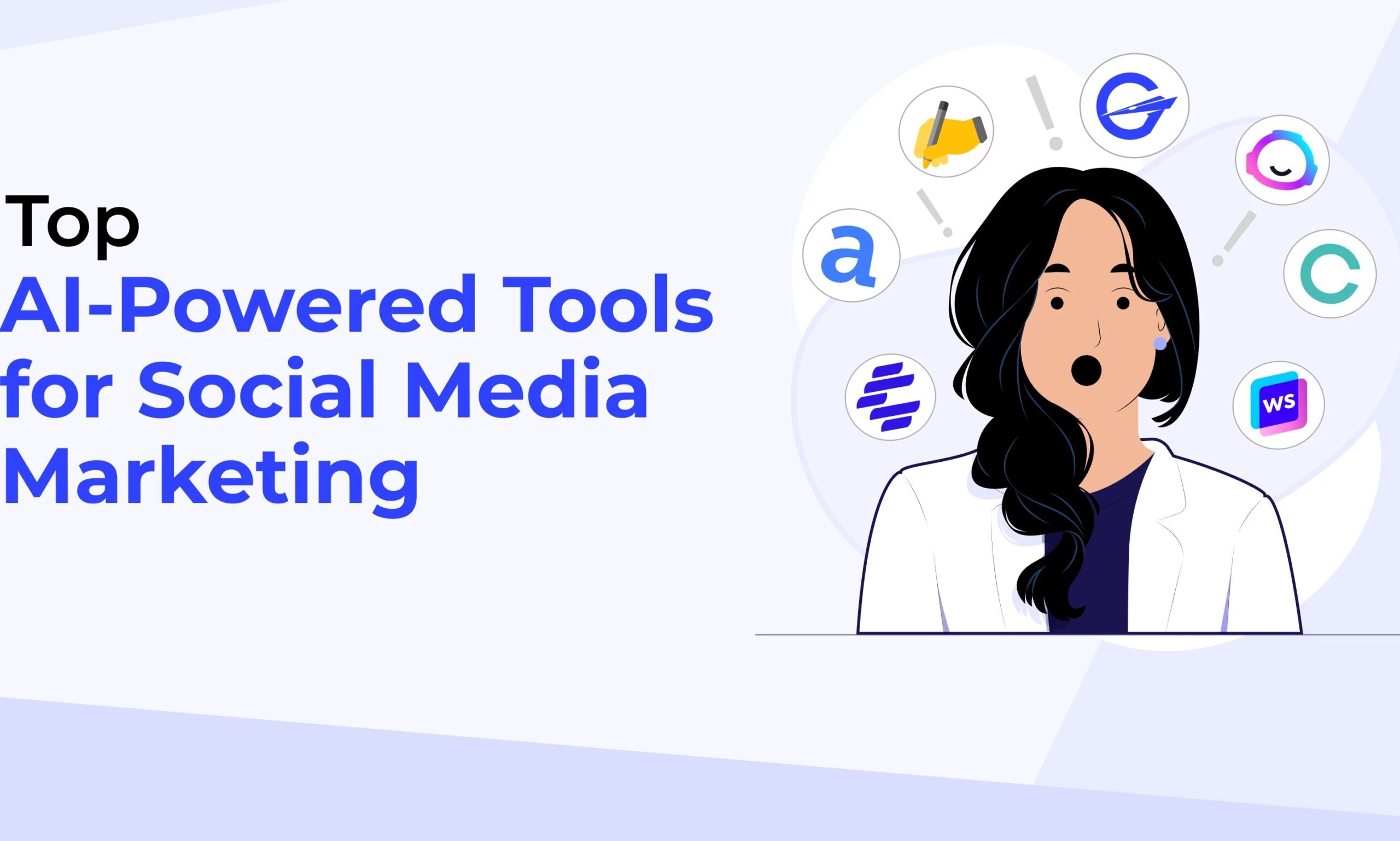 AI-Powered Writing Tools: Elevating Social Media Marketing and SEO Strategies
Categories

Blog

Date

October 12, 2023
In today's digital age, staying ahead in the world of social media marketing and SEO (Search Engine Optimization) requires more than just creativity and strategy. It demands efficiency and precision in content creation, a deep understanding of audience preferences, and the ability to adapt to ever-evolving algorithms. This is where AI-based writing tools come into play, revolutionizing the way content is produced, optimized, and distributed. In this blog, we'll explore some of the most helpful AI-based writing tools that are reshaping the landscape of social media marketing and SEO.
The Power of AI in Content Creation
Artificial Intelligence has rapidly advanced in recent years, with Natural Language Processing (NLP) at its forefront. NLP algorithms can analyze vast amounts of data, identify patterns, and generate human-like text. This capability has given rise to a new generation of writing tools that can assist marketers and SEO professionals in various ways.
1. Content Generation
One of the most significant challenges in social media marketing and SEO is consistently creating high-quality content. AI-based content generators like GPT-3 (Generative Pre-trained Transformer 3) can produce articles, blog posts, and social media updates. These tools can even write product descriptions, saving valuable time for marketing professionals.
2. Grammar and Style Checks
AI writing tools like Grammarly and ProWritingAid go beyond basic spell-checking. They analyze content for grammar, punctuation, style, and tone. This ensures that your social media posts and website content are error-free and resonate with your target audience.
3. Keyword Research and Optimization
SEO success relies heavily on effective keyword research and optimization. AI tools like Ahrefs, SEMrush, and Moz can analyze search trends, suggest relevant keywords, and even evaluate your competitors' strategies. This information is invaluable in crafting content that ranks higher in search engine results pages (SERPs).
4. Content Summarization
Social media platforms often have character limits. AI-driven summarization tools like SummarizeBot can condense lengthy articles into concise summaries that fit perfectly within character constraints. This enables you to share valuable insights on social media without overwhelming your audience.
5. Chatbots for Customer Engagement
Chatbots powered by AI can enhance customer engagement on social media platforms and websites. They can answer frequently asked questions, provide product recommendations, and even initiate sales conversations. Tools like Drift and Intercom offer advanced chatbot capabilities.
6. Social Media Scheduling and Automation
AI-driven social media management tools like Buffer and Hootsuite help you schedule posts at optimal times, analyze engagement metrics, and even automate responses. This ensures a consistent online presence without manual intervention.
7. Image and Video Captioning
AI algorithms can generate captions and alt text for images and videos, making your content more accessible and SEO-friendly. This is particularly important for social media posts, where visuals play a crucial role.
8. Competitive Analysis
Understanding what your competitors are doing in terms of content and SEO can provide a strategic advantage. AI tools like SpyFu and SimilarWeb can analyze competitor websites, keywords, and backlink strategies, helping you refine your own tactics.
The Impact on Social Media Marketing
AI-based writing tools have a profound impact on social media marketing in the following ways:
1. Consistency: These tools help maintain a consistent posting schedule, ensuring that your social media channels remain active and engaged.
2. Personalization: AI algorithms can analyze user data to personalize content and recommendations, increasing user engagement and conversions.
3. Content Diversity: AI-generated content can diversify your social media posts, from blog links to infographics and videos, attracting a broader audience.
4. Trend Identification: AI can monitor social media trends in real-time, enabling timely responses and content adjustments.
5. Customer Support: Chatbots provide instant responses to customer inquiries, improving user satisfaction on social media platforms.
The Impact on SEO
In the realm of SEO, AI-based writing tools offer several advantages:
1. Improved Keyword Research: AI tools can analyze large datasets to identify long-tail keywords that may be less competitive but highly relevant.
2. Content Optimization: AI-driven content analysis helps optimize on-page SEO factors such as keyword density, readability, and semantic relevance.
3. Predictive Analytics: AI can predict future search trends, allowing SEO professionals to prepare content and strategies proactively.
4. Voice Search Optimization: With the rise of voice-activated devices, AI helps optimize content for voice search queries.
The Ethical Consideration
As AI continues to play a pivotal role in content creation and marketing, ethical considerations come to the forefront. Marketers must ensure that AI-generated content adheres to legal and ethical standards, respects copyrights, and maintains transparency with the audience. Additionally, it's essential to balance automation with the human touch, as authenticity remains a key factor in successful social media marketing and SEO.
Conclusion
AI-based writing tools have ushered in a new era of efficiency and effectiveness in social media marketing and SEO. They empower professionals to create high-quality content, optimize for search engines, engage with audiences, and stay ahead of industry trends. However, it's crucial to use these tools responsibly and ethically, maintaining a balance between automation and the human touch in your marketing and SEO strategies. By harnessing the power of AI, you can elevate your digital marketing efforts and achieve greater success in an increasingly competitive online landscape.