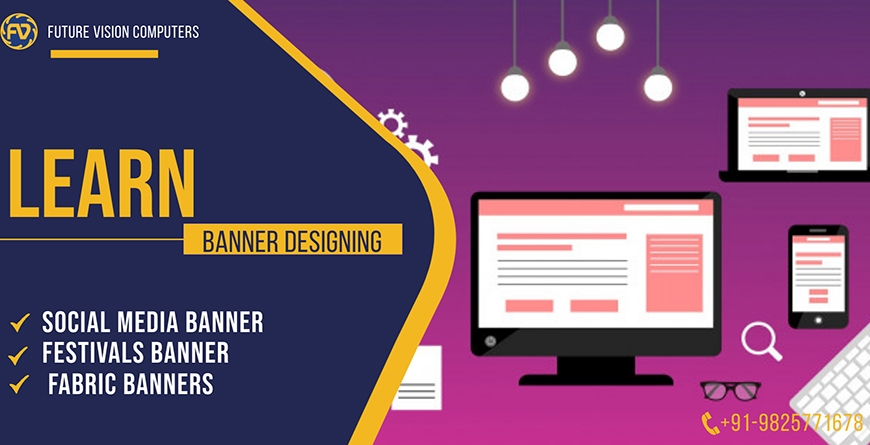 Banner Design
Categories

Blog

Date

March 15, 2021
In fact, an online banner performs the same functions as its outdoors counterparts: it's mission is to advertise a product or service. However, the Internet makes things much easier for the customer. By simply clicking on the banner, you get redirected to the website selling the advertised product. Plus, online banners are better at attracting the customer's attention through animations and other visual effects. The standard banner size is 468 px х 60 px.
A banner usually consists of three elements. Banner Design Institute
Background image. For example, if you're promoting your cooking blog, it's a good idea to use the picture of a mouthwatering dish in the background of your banner.
Logo. A corporate logo ties up your banner with your brand identity, making the customer perceive them as a whole.
Text or slogan. By placing a slogan on your banner, you can tell the customer what services you provide, what your mission is, what principles you're guided by, etc. Instead of a slogan, you can add a call-to-action button in one of your corporate colors. banner design institute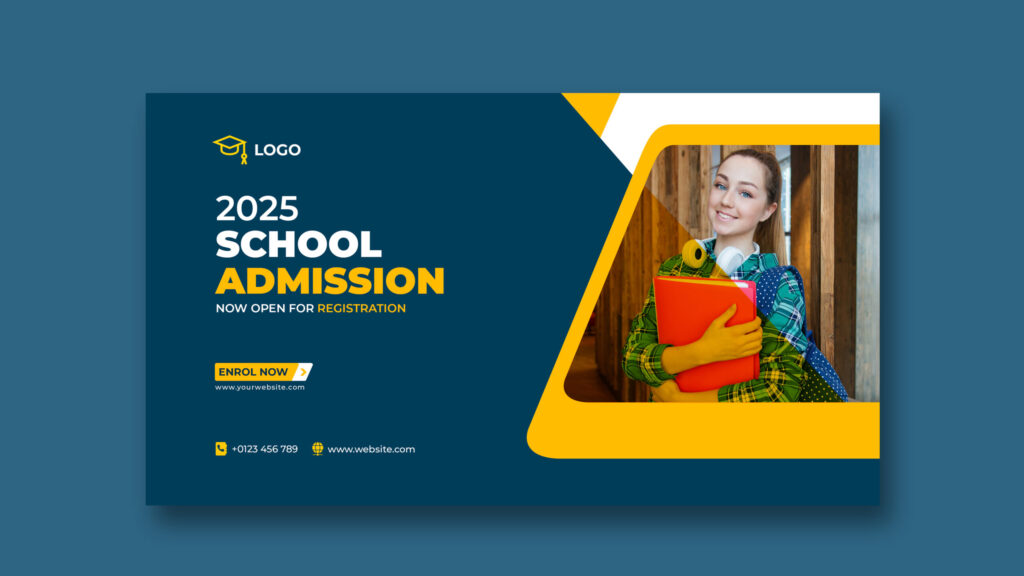 How do I create a banner?
Luckily for businessmen, an effective banner can be created in more than one just one way. Below we've focused on the main banner creation methods:
1 – Hire a designer
If you have the money to commission a qualified designer, you're lucky than most entrepreneurs! The main challenge here is to find a professional to bring your ideas to life. Start exploring major freelance platforms, such as Odesk, Elance, Fiverr, and the like. On Fiverr, there are people who will create a banner for just 15$. However, it needs to be said that prices vary a lot from designer to designer.
Before making the final choice, be sure to take a look at the portfolio of your selected designer. This way, you'll get the idea of his or her experience, style, and creativity.
2 – Use graphic design software
If, from time to time, you find yourself in the mood to open a graphics editor and make some sketches, then this option might be just right for you. Why not create a banner yourself? While this method surely takes some time, it can save you lots of money.
Along with inspiration, another thing you'll need is a graphic design program. This could be any software you're used to working in (Photoshop, Gimp, etc.).
If you have never even opened a graphic editor, it's never too late to learn! The need to create a banner can be a great pretext for acquiring a new skill. Nowadays, YouTube offers hundreds of tutorials on working in graphic editors of different levels of complexity. For example, here are a few video guides on drawing a banner in Photoshop:
3 – Power Point
If you think that Microsoft PowerPoint is only good for presentations, think again. This versatile software also has the tools for designing both static and animated banners!
Creating a banner in PowerPoint is ridiculously simple. Bear with us.
1. Open PowerPoint
2. In the upper menu, click: Template -> New Slide -> Change Template.
3. Select: Design -> Slide size -> Change slide size… -> Banner.
4. Customize your banner by adding text, images, etc. For a better recognition, we recommend that you stick with your corporate colors and fonts. The alternative is to choose from default designs offered by the program. .
5. Add your company logo by clicking: Paste -> Images. Select the logo file and upload it from your computer.
6. Click the F5 button on your keyboard to preview the banner.
8. Save your newly created design to your computer.
4. Use an online banner generator
What do you do if have neither the budget, no drawing skills? You search the Internet for online services that can help you create banners for free! First, you need to choose the format and shape of your future design. Then you can add your logo (or any other image), text, call-to-action, etc. All design elements (font, colors, etc.) are customizable. Take a look at some of the popular banner generators:
Canva is a simple and easy-to-use banner maker. With its huge selection of templates and custom shapes, Canva turns the daunting task of creating a banner into an entertaining pastime.
Fotor banner maker is another powerful web platform with intuitive interface. Along with conventional banners, Fotor has a big choice of bold solutions for any business. Plus, its customization tools are really amazing!
Pixlr is like Photoshop but with a better interface. You'll be surprised to discover the big selection of filters and editing tools.
Picmonkey also deserves a spot on our list. Here is the trick, though. To access filters, frames, fonts, and other custom design elements, you need to purchase a premium plan.
Crello is loved by users for its beautiful templates and fonts. You're sure to find the creative solution that reflects you corporate style!. banner design institute
Banner design tips
When it comes to crafting an online banner, the price of an error may be too high. You need to pay due attention to every detail of your design. Otherwise, it may fail to attract new customers to your website. Let's look at each element of your ad banner. banner design institute
File format
Make sure your banner is not too heavy. Otherwise, it will slow down your website or blog. (And if visitors don't like something, it's this!) The recommended file size is 50 Kb. Anyway, it must not exceed 150 Kb. For static banners, use the JPG or PNG format. Animated banners are saved in GIF.
Design
Since a banner is rather small in size, you can't possibly squeeze lots of text into it. Instead of text, focus on graphic elements (colors, fonts, logo, etc.).
To create a coherent brand image, be sure to use your corporate hues and typefaces. You might even want to add your logo! Also, make sure your banner harmonizes with your webpage (and your website in general) in terms of design.
Call to action
It won't be an exaggeration to say that a call to action is the heart and soul of your banner. It's the message that encourages the user to click the banner and study your website. Entice your potential customers with discounts, limited offers, gifts, and other useful stuff. Be generous!
Think about your customers
Take the time to analyze your niche and find out what your target audience needs. This preparation work will be of a great help in creating an effective banner that really speaks to your public. Remember than generic banners tend to generate fewer clicks than those aimed at a specific group of customers.
Move forward
Just like a business plan or logo, an advertising banner must keep up with the time. Fight the temptation to stick with your old design for months or years. Once you see your banner is no longer relevant to your audience or in line with your strategy, don't hesitate to make adjustments to it! Change the visual elements, add new offers, experiment with bold effects! We bet your customers will appreciate your creative endeavours by starting to click your new ad more often!
Creating a banner is not as difficult as you thought, right? The secret is to view it as a living organism that is growing and changing with your brand. We wish you lots of inspiration and success! banner design institute. Best banner design trends in 2021