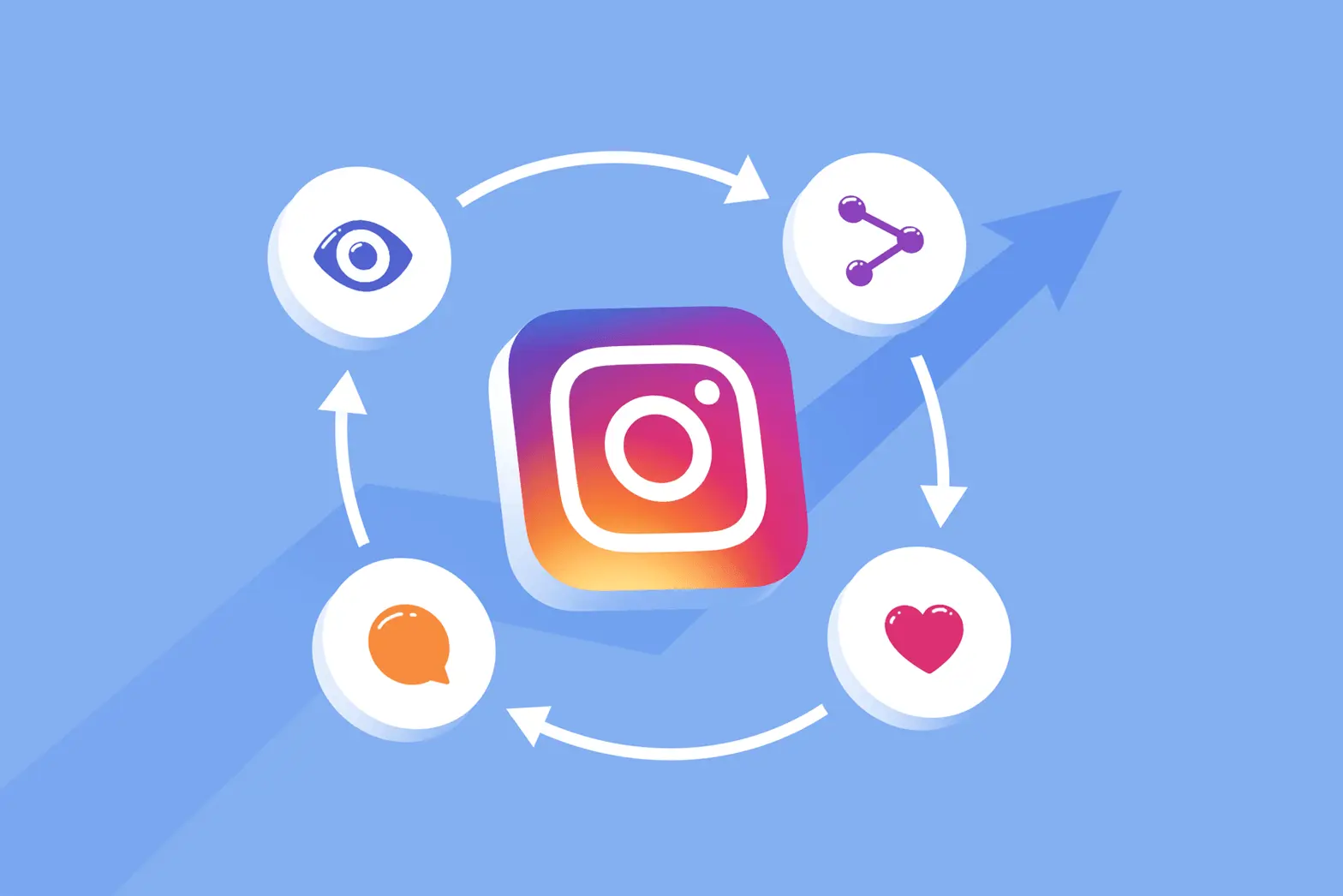 How the Instagram Algorithm actually Works
Categories

Blog

Date

September 22, 2022
Instagram algorithm works for feed posts, stories, the Explore page, and Instagram Reels.
What Is the Instagram Algorithm?
You'll often hear the Instagram algorithm referred to as a singular concept, but there are really multiple algorithms at play.
In fact, Instagram describes it as a "variety of algorithms, classifiers, and processes, each with its own purpose.
In other words, Instagram's algorithms have one goal:
to make you stay on the app longer by delivering content you'll find relevant and interesting.
If you work in social media, knowing about the latest algorithm updates is a huge advantage.
You can tailor your strategy to "hack" what the algorithm is prioritizing —
so you can reach more users and build a community of engaged followers.
Instagram Algorithm Changes in 2022
Instagram is constantly making algorithm adjustments to deliver the best experience for app users across the globe.

Here's every major new Instagram algorithm update that's happened in 2022 (so far):
" Home feed views — a new version of the "chronological feed" to provide more customized experiences (with less algorithmically suggested content)
More suggested content in the default Instagram Home feed view (favoring Instagram Reels in particular)
De-prioritization of content that contains visible watermarks from other apps
Improved content categorization. Instagram's algorithms are getting better at identifying what an image or video is about based on keywords and content.
How the "Algorithm" Works 🧐
It's hard for people to trust what they don't understand, which is why we wanted to shed more light on how Instagram works, and why you see what you see.
In this video I break down some common questions we get about…

– "The Algorithm"
– Feed & Stories
– Ranking Explore
– Ranking Reels
– "Shadow Banning"
– Influencing Your Experience
Our work is always evolving, and what you see in this video may change at some point – but we're going to share more in real time when there are big changes so you can better understand what's going on.