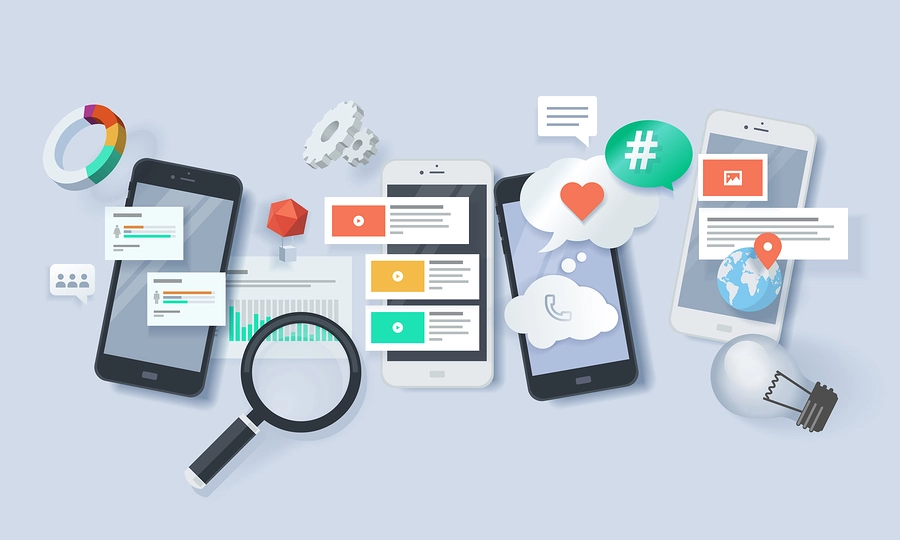 Elements Of Digital Marketing
Categories

Blog

Date

October 2, 2022
Digital marketing refers to the use of digital channels to market products and services in order to reach consumers. This type of marketing involves the use of websites, mobile devices, social media, search engines, and other similar channels. To know more about Digital marketing click here now
Digital Marketing through Mobile Marketing
Mobile marketing is a form of digital marketing that involves advertising products/services through channels like smartphones, tablets, and other mobile devices via websites, SMS, social media, in-app notifications, etc.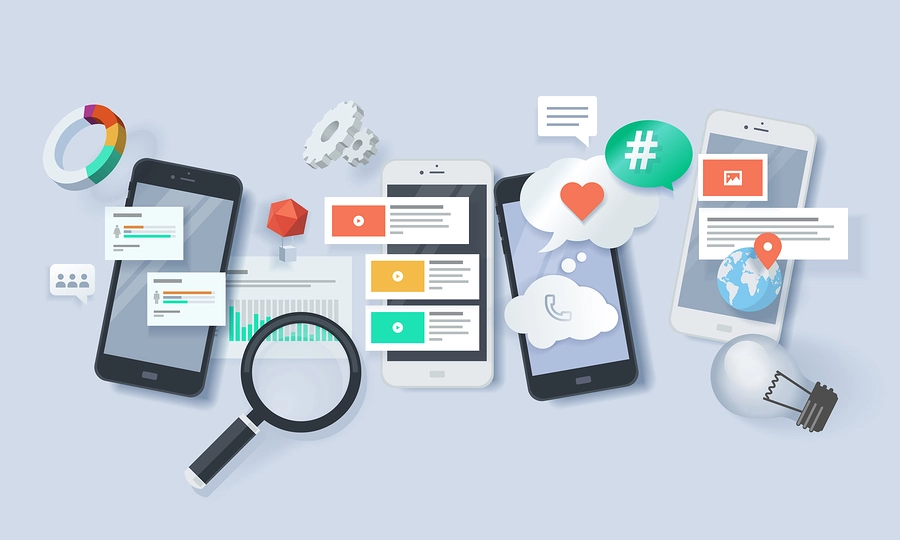 Designing
Designing involves the process of advertising products and services in a visually appealing manner. It consists of a combination of high-quality creative and copy. A basic understanding of designing concepts can be greatly helpful in scenarios where you can provide insights for the kinds of creatives you can create for an advertisement.
Social Listening
Social listening refers to how a brand can learn about what customers are saying about them and the industry on the internet, by monitoring digital channels. With this, you can track, analyze, and respond to conversations and feedback on the brand's social media channels. This can improve your relationship with your users, increase their brand loyalty, and convert them into potential customers.
Email Marketing
Email marketing is a method that uses emails to promote products and services to a highly targeted audience. It can be used to improve brand relationships or ultimately drive them away.
Customers can directly interact with personalized emails. This helps them stay updated with new products and services.
Social Media Marketing
Social media marketing enables marketers to drive traffic to their website, build their brand, increase sales, and achieve their marketing goals by creating and sharing content through social media platforms like text, images, videos, and other forms of content that can drive engagement. You can also perform paid advertising on these platforms.
PPC (Pay-Per-Click)
Pay-per-click lets marketers advertise their content by spending a certain amount of content each time their ads are clicked. One of the most successful types of PPC is search engine marketing.
Search Engine Optimization(SEO) – Heart of Digital marketing
SEO enables marketers to improve the quality and quantity of the traffic coming to your website by making it more visible to users who have searched for a particular keyword. It improves unpaid results and doesn't count as traffic obtained from paid ads.
Data Analytics
Data analytics involves the combination of collecting and organizing data, to draw conclusions that can be incorporated into upcoming campaigns.