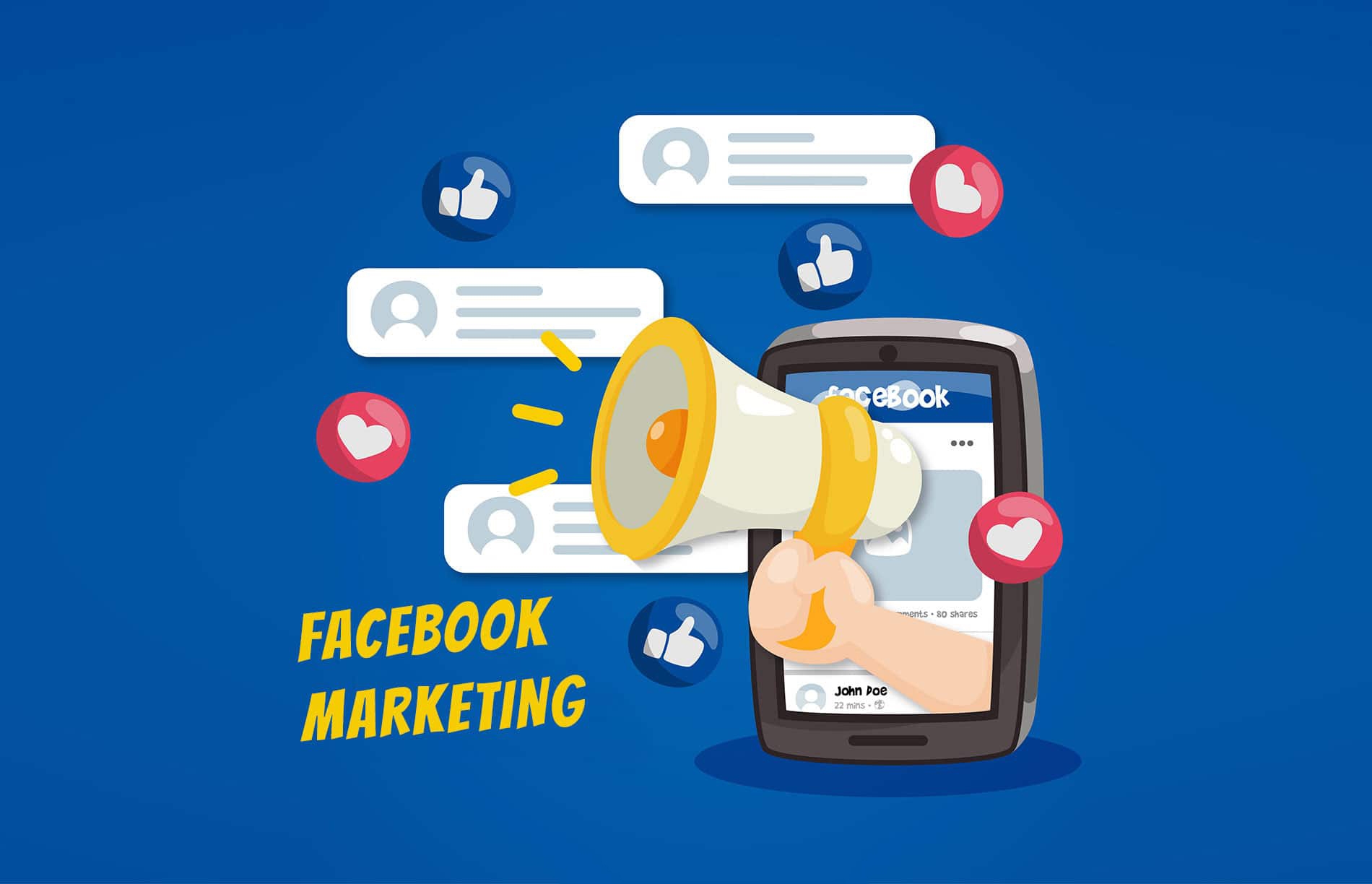 Facebook Marketing
Categories

Blog

Date

April 9, 2021
What is Facebook Marketing
Facebook marketing is a platform that offers a variety of highly targeted paid advertisements and organic posts, allowing brands to put their products and services in front of the massive audience. Over the last decade, Facebook has shifted from the most prominent social medium on the internet into one of the biggest marketplaces.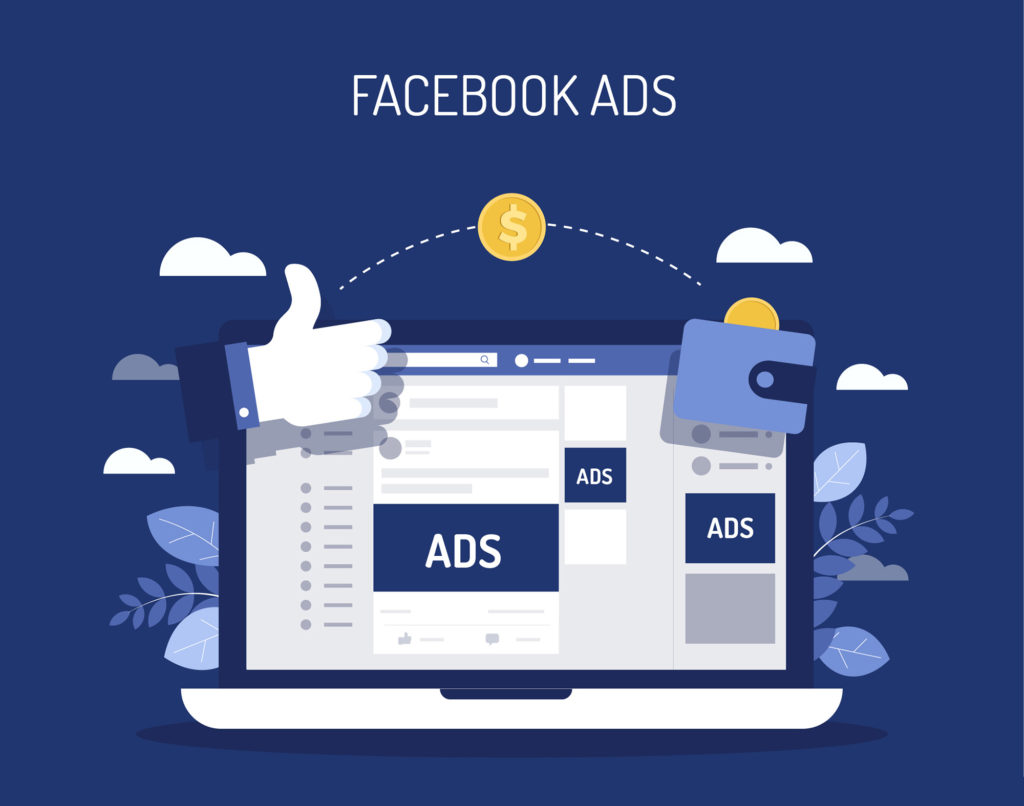 Here are the 6 biggest benefits to Facebook Marketing :
Facebook Ads promotion isn't limited to just products and services – you can promote your content on there too. By putting money behind the content you write, you can get hundreds, or even thousands, more eyes on your work than you would organically. These views can then cause the goals you set out to achieve with your content strategy to come to fruition.
When it comes to choosing which posts to promote, you may be tempted to go for ones that are performing poorly to get a more even spread of views. However, Facebook's advertising algorithm rewards more engaging content, and so pushing your most popular work will cause your post to see more engagement. Facebook Marketing Classes
An easy way to promote your content is to boost posts. This is a quick and cost-effective way of creating a conversation with your audience on Facebook. A lot of social media management software, such as Hootsuite, allow you to boost posts straight from its dashboard, so combining tools like these with your wider content strategy can really propel your Facebook marketing as a whole.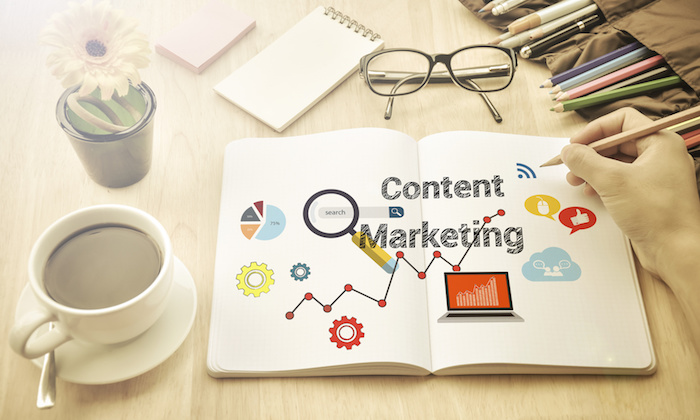 2. Targeting specific audiences
Just like with other PPC platforms, you can control who sees your ads. Inside the Facebook Business Manager, you can create audiences based on the types of people you want to see your ads.
Firstly, you can set up your ad targeting on basics such as age and gender. But you can get a lot more specific than that, which is great when you know exactly who your ideal customers are and are not. For example, you can make your ads show on the timelines of those who have anniversaries coming up, or ensure they don't appear for people who have already liked your Facebook page (so you don't waste money.)
What's more, you can target people based on their location meaning you can really focus on those nearby, something which is particularly helpful if you have a physical store. You can also exclude those you deem are too far away. With a little patience, you can also really hone in on specific areas you want to target by overlapping the radius circles like below.
Moreover, you can aim your ads at people based on their interests. Facebook sources this information based on posts they like and pages they follow. So, if you're running an Italian restaurant, you can target your Facebook ads at people who like pasta and cocktails. Again, this reduces the number of uninterested people scrolling past your ads to a minimum.
Finally, you also get an estimated number of your audience size based on the audience settings you implement. This is particularly great for smaller businesses who perhaps have limited budgets. There's no point in you having an audience size of 200,000 people if 1) you have a small budget and can't afford to show your ads to that many people and 2) your business couldn't cope with more than 50 orders at a time anyway.
The beauty of Facebook advertising is that it allows you to tailor every aspect of who you're showing your ads to, to ensure that you're getting the best quality leads for the best price.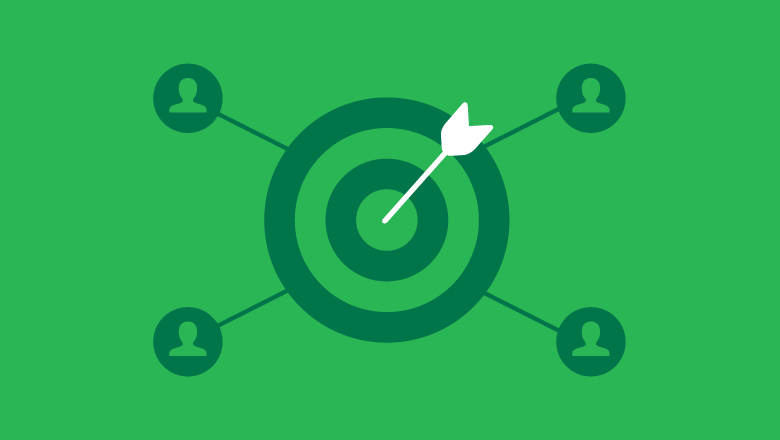 3. Remarketing
Does it ever feel like you're being followed by an ad? You came across a brand and now your Facebook feed shows you advertisements for them. That's called remarketing. Facebook ads can be set up to target those who have previously engaged with your brand in some way. This can be from visiting the site, adding something to the basket, filling out a squeeze page, or simply exploring the contact us page. Whatever stage your potential customer got to before they left, for whatever reason, can be drilled down to.
These people are great to target with your ads because they may have simply got distracted and left, rather than having decided your product or service isn't for them. These customers are already warm towards your brand and are more likely to convert, making your job a little easier.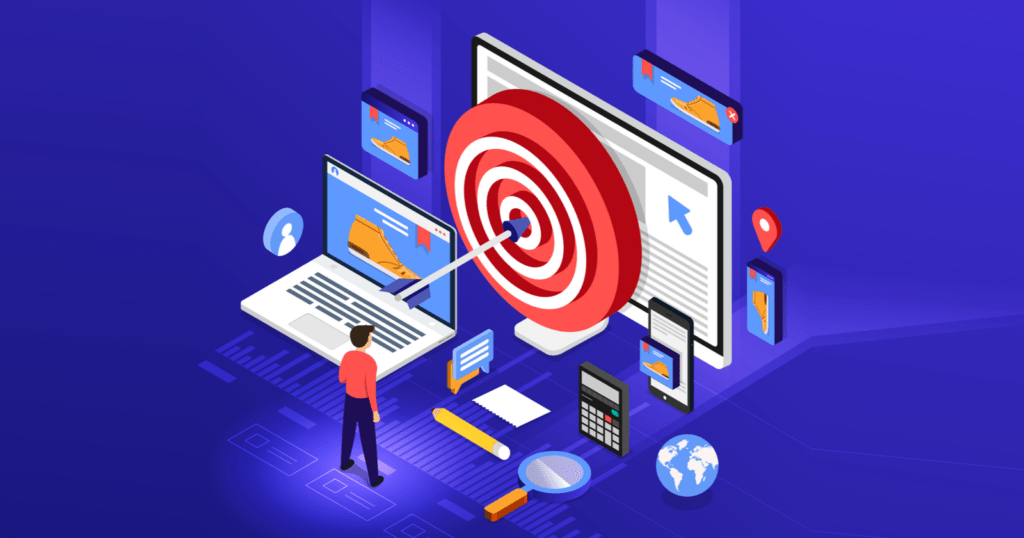 4. Achieving your goals
Another benefit of advertising on Facebook is that when you create your campaigns you get to choose from a wide range of aims. These dictate certain aspects of your ads depending on whether you're trying to drive traffic to your page, sales, brand awareness or simply get your message in front of as many people as possible. Because you can be so specific with your advertising, it's important to know yourself from the beginning what your aim is and choose accordingly. Better yet, if you're torn between a few, you can create separate ad sets each with different setups. From there, you can compare your results and see which brings in the most leads.
Facebook advertising success is all about testing and making tweaks: you can be expected to get things perfect the first time around.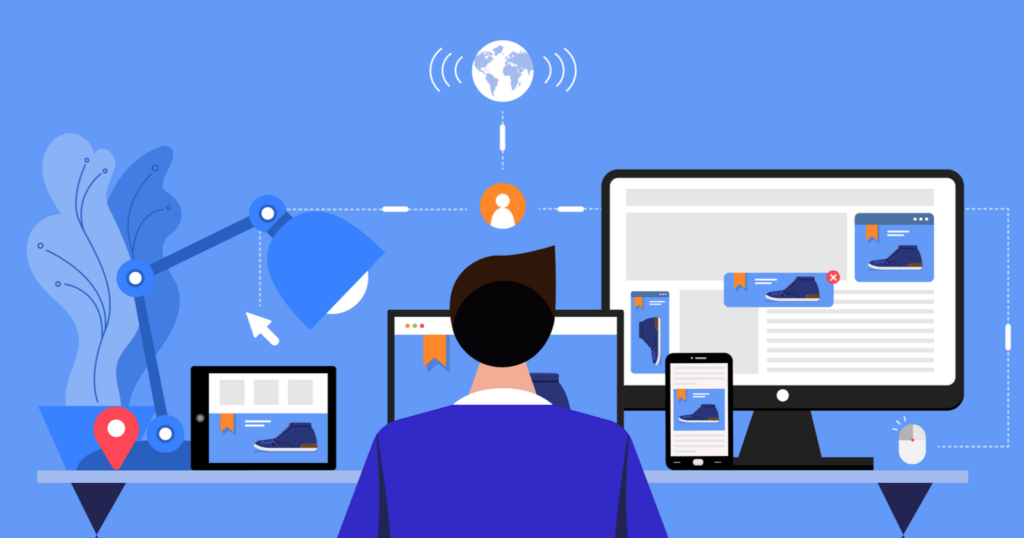 5. Customer support
Facebook marketing can really help you keep your customers sweet: if you don't have a customer support line, or fancy people ringing your personal number, your Facebook page is a great way of keeping in touch. It allows your customers to get the information and help they need, as well as see what others have been saying. We've found the Adzooma Community Support group on Facebook has helped hundreds of our customers and helped to create conversations between platform users. The sense of community and helpfulness is a really positive addition to our business; a Facebook page can do the same for your company.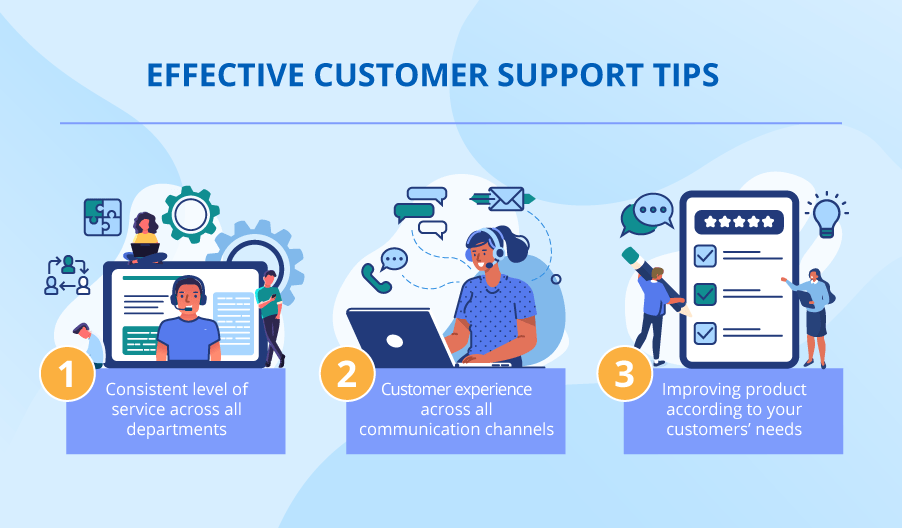 6. Tools to help
Because of the popularity of Facebook advertising, there are lots of handy tools out there designed to make your ads perform the best they can.
Canva is a great free tool designed to help you create images easily. After all, ads are much more likely to be engaged with if they are eye-catching. You can quickly drag and drop images that fit your brand the best into premade templates and upload them to your campaigns. Better yet, there are no pesky watermarks getting in the way.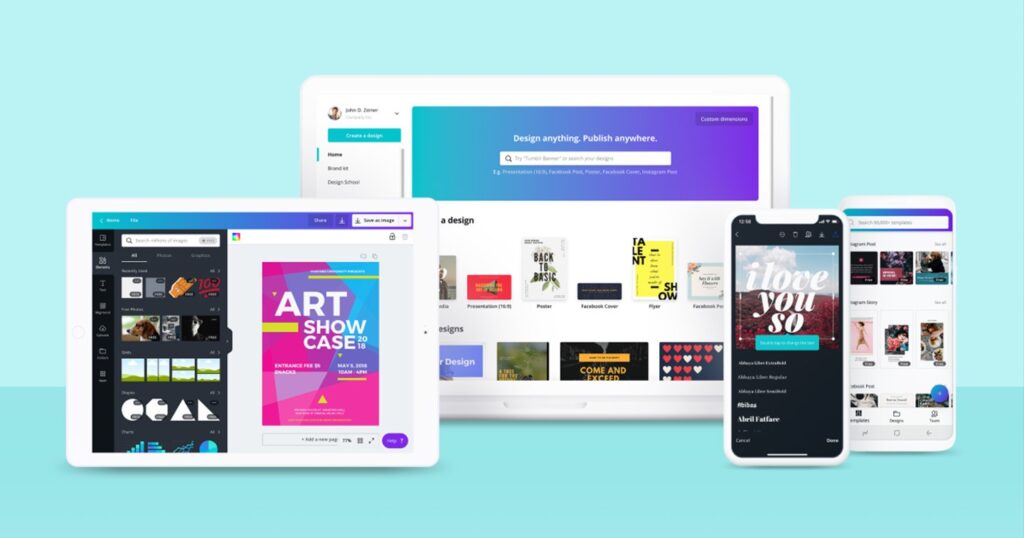 Text Overlay Image Checker
Text Overlay Image Checker, made by Facebook, is an easy way to ensure your ads will be seen by as many people as possible. You get penalised if your ad image has more than 20% text; Facebook prefers images to have no text whatsoever, so the more it has, the less likely it is to serve your ads. This tool gives you a quick score from low to high so you know exactly how much text is on your images.
Sprout Social
If you want to ensure your Facebook marketing is well organised and scheduled to perfection, platforms such as Sprout Social help you to keep on top of your posts. You can also link all your social accounts together and manage them from one place, ensuring your message is consistent across them all and that you're not duplicating your content too much. It makes sense to have one main social media marketing tool alongside your paid advertising to make sure you've covered all areas of Facebook that could bring in new customers.
Adzooma
And finally, because we specialise in making people's Facebook advertising perform as well as possible, let's have a brief look at the time-saving features included in the Adzooma software.
Firstly, the Opportunity Engine highlights the areas of your account which you can improve, and allows you to make changes in just a few clicks. There are also lots of other features designed to make managing your campaigns easier. This includes automation rules which can monitor your accounts 24/7, making changes on your behalf according to what you set up. For example, you can create a rule so that an ad is paused if it received less than a certain number of clicks. This means that you won't be wasting your budget on an underperforming advert. You'll also be notified of any changes, so you can stay in full control.
Other features include our free reporting tool, which can be rerun whenever you like, all of which provide handy, actionable suggestions on how to optimise your ads. The one-screen management system allows you to control your campaigns all from one place, giving you a valuable bird's eye view of performance. Better yet, all these features are available for Google Ads and Microsoft Ads too.
Visit our More Courses & Professional Courses
Diploma in Web Development Course
View Our Regarding Blog